VOICE 03
Lexus International IS F, RC F, GS F Product Planning
Mamoru Sakamoto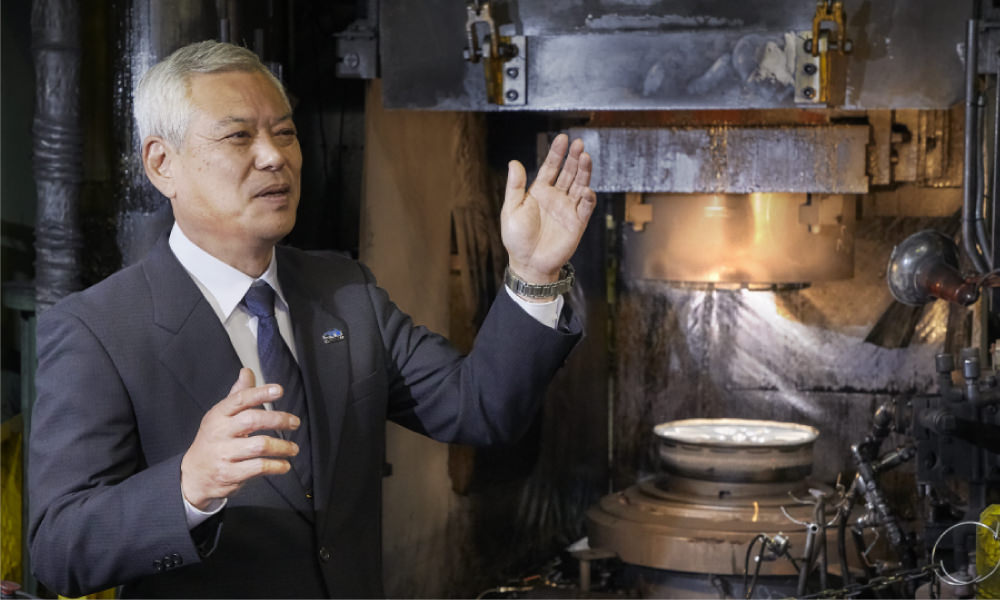 For the Lexus F, a premium Japanese sports cars, we required—and received—the ideal wheels.
The relationship between BBS and the Lexus F goes back to 2004. At the time we were developing the wheels for this model, which we envisioned as a premium Japanese sports car. We wanted the wheels to be lightweight and dependable and have ample rigidity. In addition, we needed them to offer the same kind of value that the Lexus brand itself offers. We see Lexus as leveraging the skills and souls of master craftspeople to take both technology and the resulting product beyond conventional limits. BBS shares this same intention and stance. That's why I think it was destiny that we should come together in a common purpose.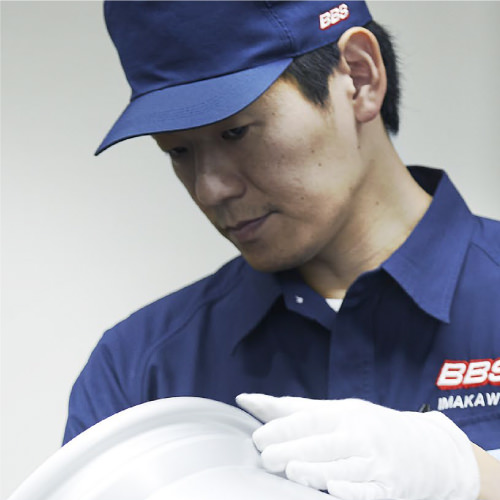 Combining the best possible design with the best possible performance.
A sports car that drivers could enjoy both on the street and on the circuit… In order to realize this vision, what impression should the wheels give? Based on the concept of the vehicle, our designer begins to make sketches. We then strive to give the design physical form while realizing outstanding performance and durability. It's all about achieving balance at the highest possible level. We have 100% trust in BBS because they have the know-how needed to turn our ideal into reality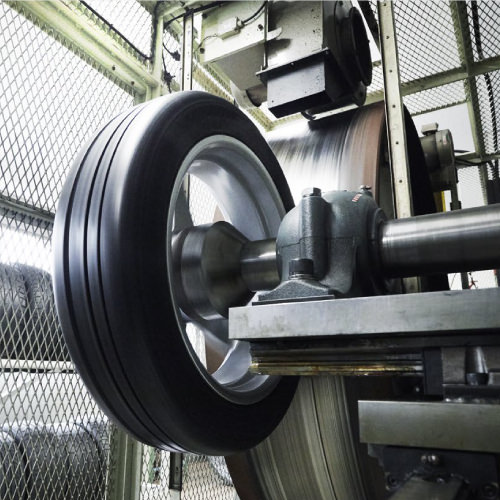 The latest processing technology—turning our spirit of challenge into physical reality.
Because these are Lexus F wheels, their design has to communicate a readiness to take on any and all challenges. From time to time, our designers visit the Takaoka Main Factory and talk to BBS's engineers about what they imagine and require in precise detail. These discussions lead to new ideas to for applying the latest processing technologies. Designs that may have initially seemed impossible become possible, and the perfect wheels for the Lexus F's ongoing journey came to be. We'd definitely like BBS to be our ally on this mission over the long term.