We make wheels for drivers to fall in love with.
Wheels to last—and thrill—for a lifetime.
To accomplish this, we at BBS pour our heart and soul into every single wheel that we forge.
This is our living, breathing technology.
ENGINEERING
World-class forging
Only from BBS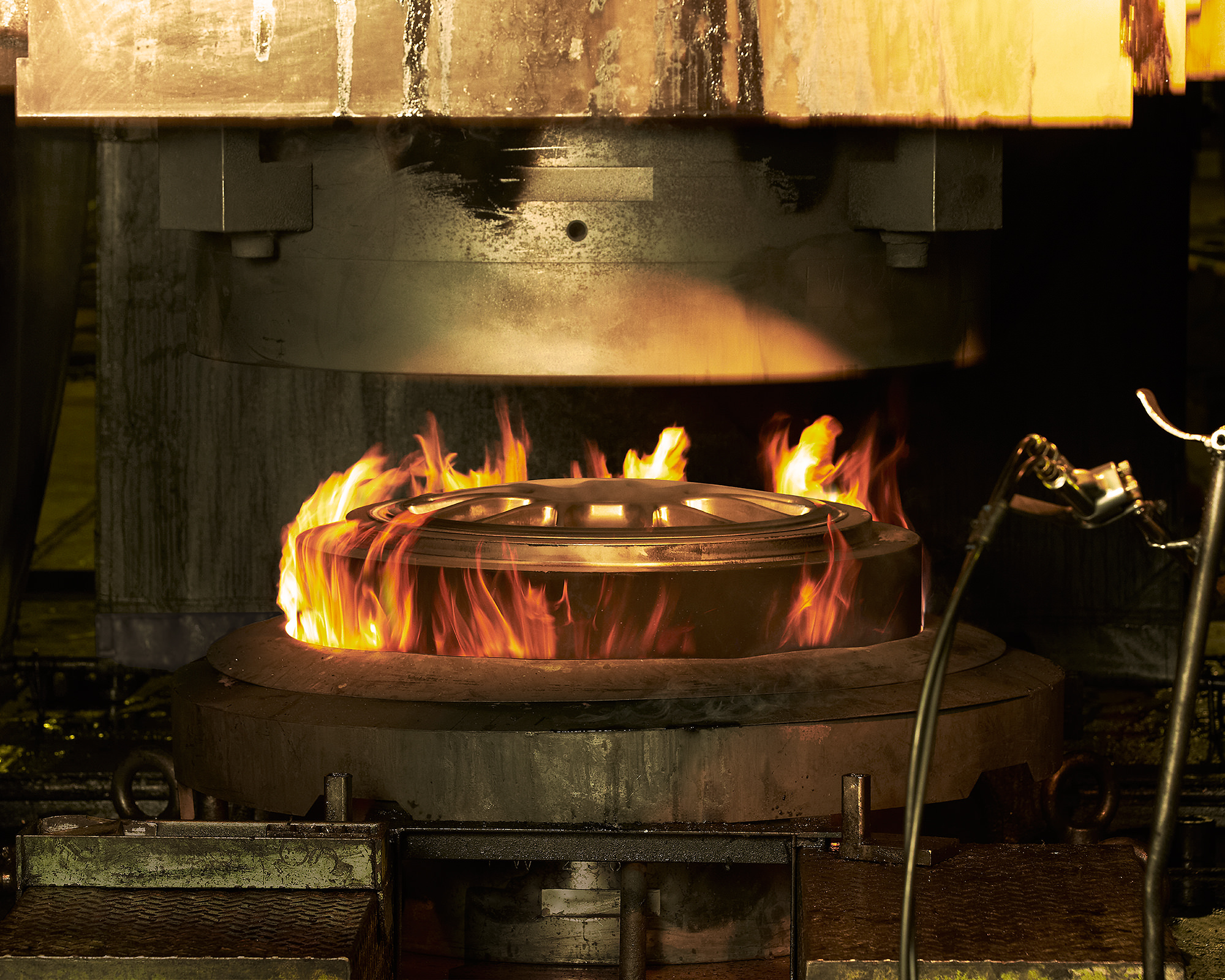 The pioneer of
forged aluminum wheels
BBS Japan was founded in 1983. Having succeeded in forging large beams used in industrial warp knitting machines, we asked ourselves whether we could forge the world's finest aluminum wheels. As the industry pioneer, we became the first company in the world to produce forged aluminum wheels. At the time, forged aluminum wheels were a challenge to make, let alone produce commercially. When we succeeded in launching our ultra-lightweight, ultra-strong forged aluminum wheels with their slender and elegant cross spokes, we turned conventional wisdom on its head. Wheels are crucial to automotive safety, and the world would never look at wheel quality the same way again. Since then, BBS Japan has exclusively manufactured forged wheels, and we have continuously refined and expanded our technology base and our expertise.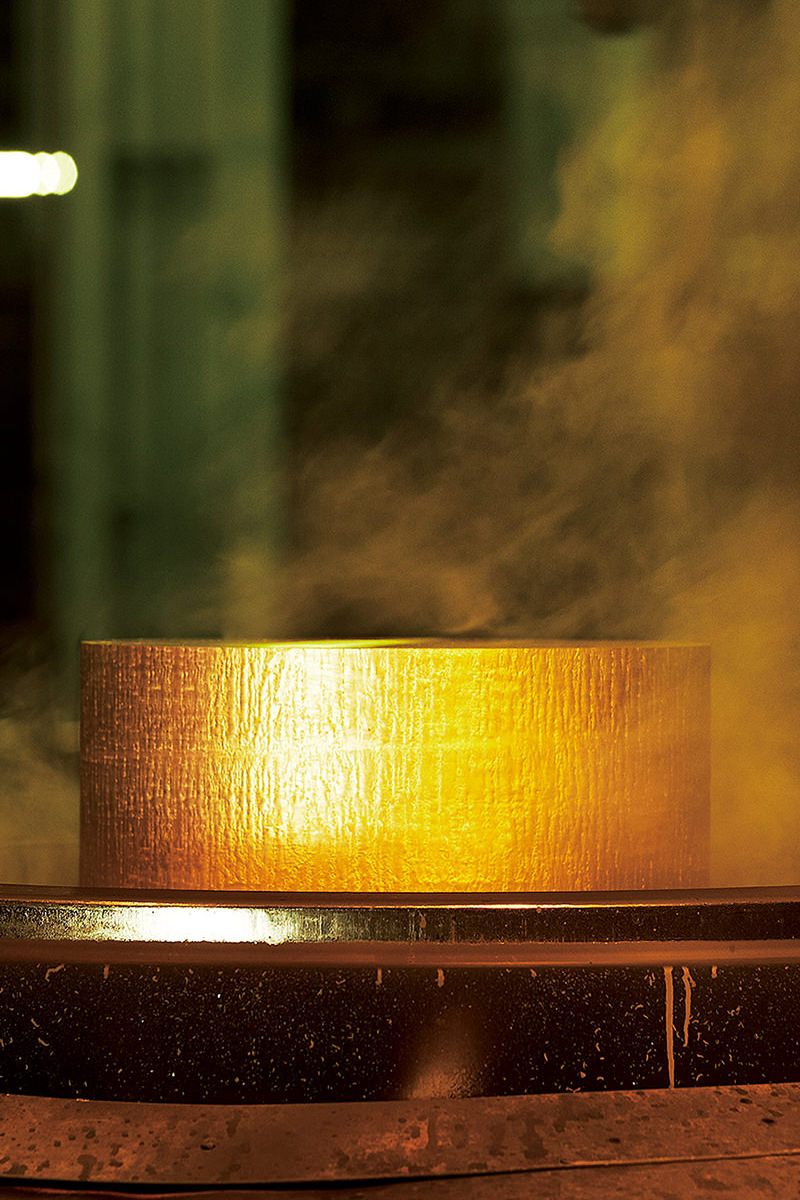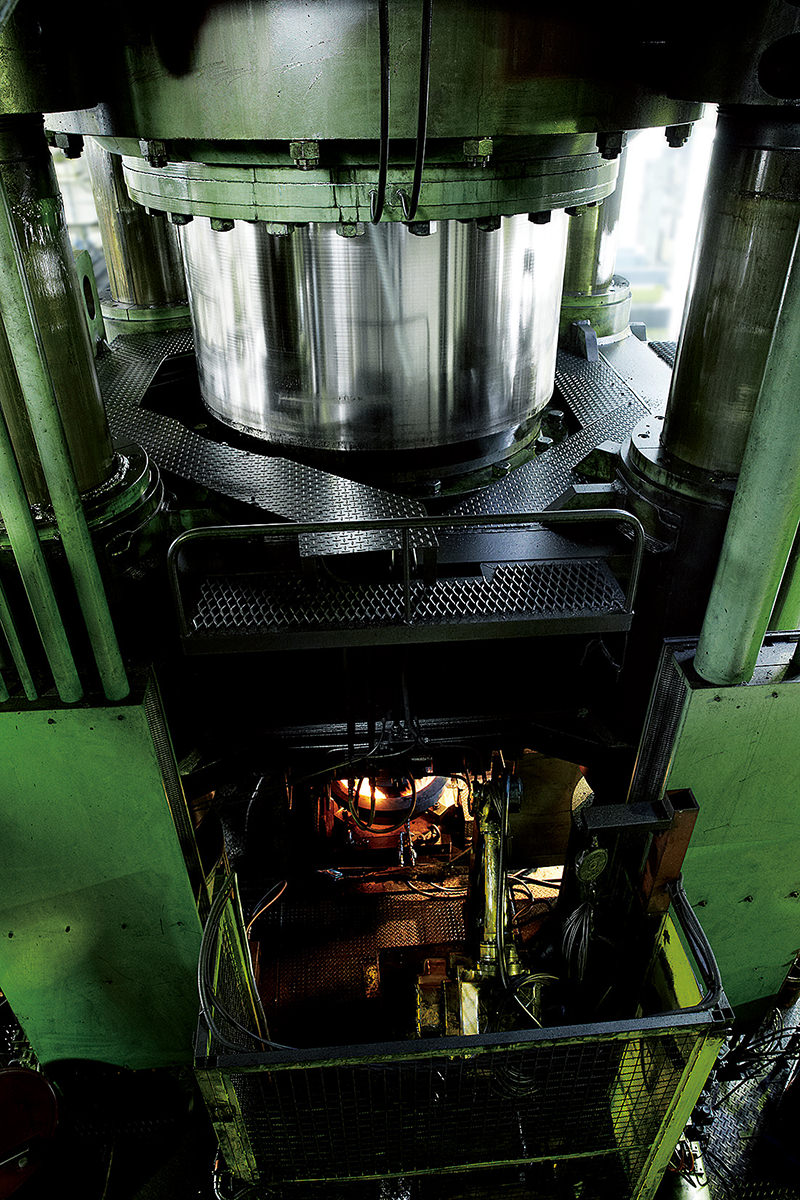 Many designs,
one purpose:
performance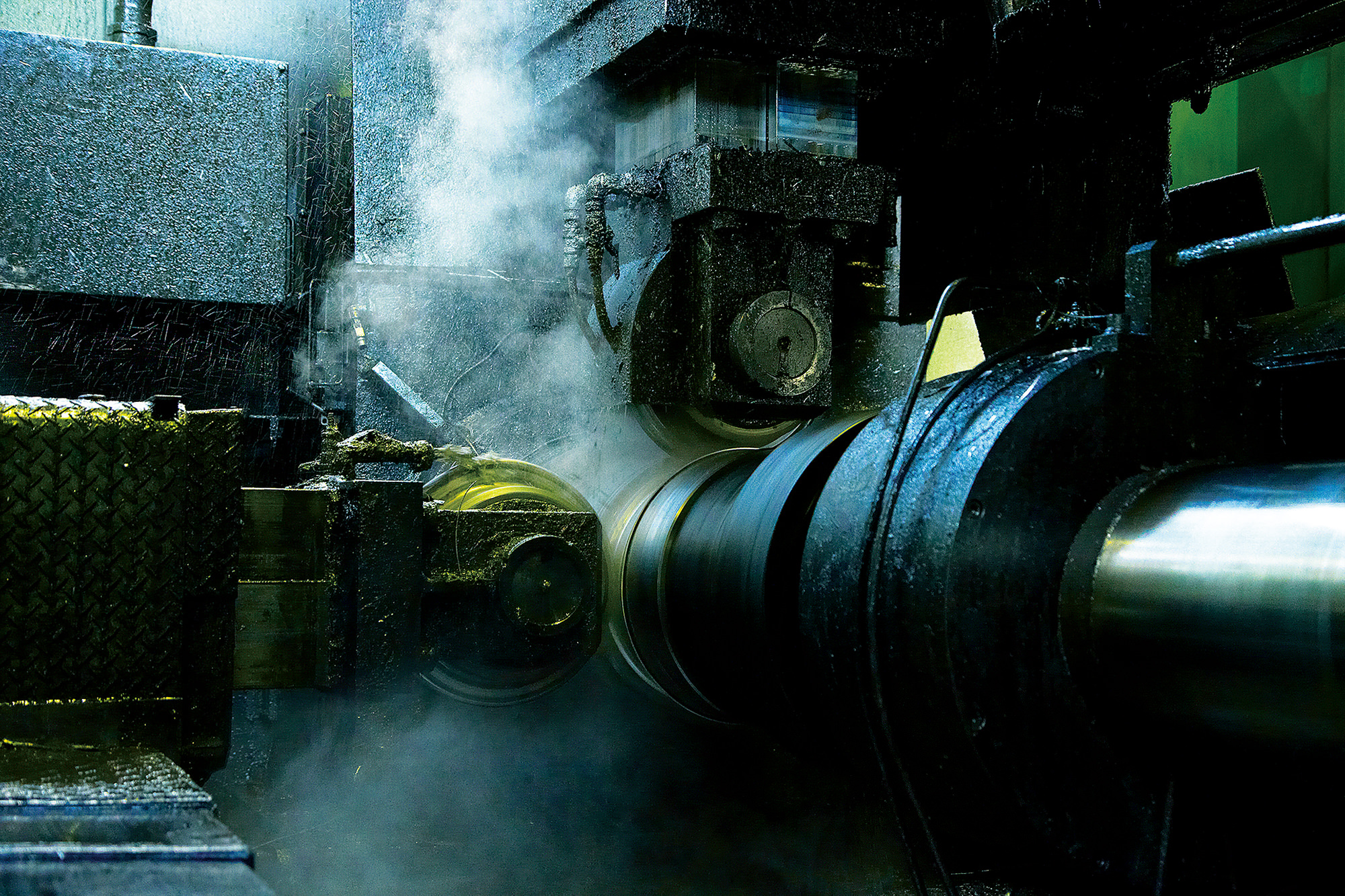 A favorite around the world for decades, our cross spoke design is the symbol of BBS itself. The spinning of the wheel creates greater centrifugal force as the distance from the center increases. Similarly, the cross spokes branch out and become narrower as they extend from the center. This elegant form demonstrates the science of mechanics—and performance—pursued to the limit. In its every detail, it also represents our unique production process, which we have designed to apply the benefits of forging to maximal advantage. We use multiple presses and multiple high-precision dies, forging each wheel in several stages. After first defining its basic shape, we form the wheel until all of the fine details of its design are in place. It's a process that we developed early in our history, and we have refined it ever since, as it leads to wheels that are both surprisingly light and amazingly strong. As proof of these qualities and the forging process that generates them, you will find extremely fine, orderly, and consistent metal flow lines throughout each wheel that we craft. The beautifully slender spokes are not just about great looks: they tell the tale of BBS's unique forging process. They are masterpieces of advanced engineering in metal forging.
MOTORSPORTS
Proven by extremes
We were the first
in the world to introduce
forged magnesium wheels to F1™
In 1991, Ferrari asked us if we could die-forge a magnesium wheel for their Formula One™ race cars. That was our entry into the world of F1™ racing. At the time, cast magnesium wheels existed, but forged magnesium wheels had yet to be developed. Magnesium is attractive as a wheel material, as it is stronger and more lightweight than aluminum—yet its chemical properties make it extremely prone to corrosion. The conventional wisdom was that forging a magnesium wheel was impossible. Taking advantage of our unique technologies, we created the world's first forged magnesium racing wheel for F1™. In the period 1992 to 2011, using this new incredibly light and strong wheel, Ferrari won the Formula One™ constructors' world championship eight times and the drivers' world championship six times. Building on the technologies we developed for Formula One™, we have become the supplier of forged wheels to many other teams vying for supremacy in championships around the world, including the 24 Hours Nürburgring, 24 Hours of Le Mans, Super GT, Super Formula, and more.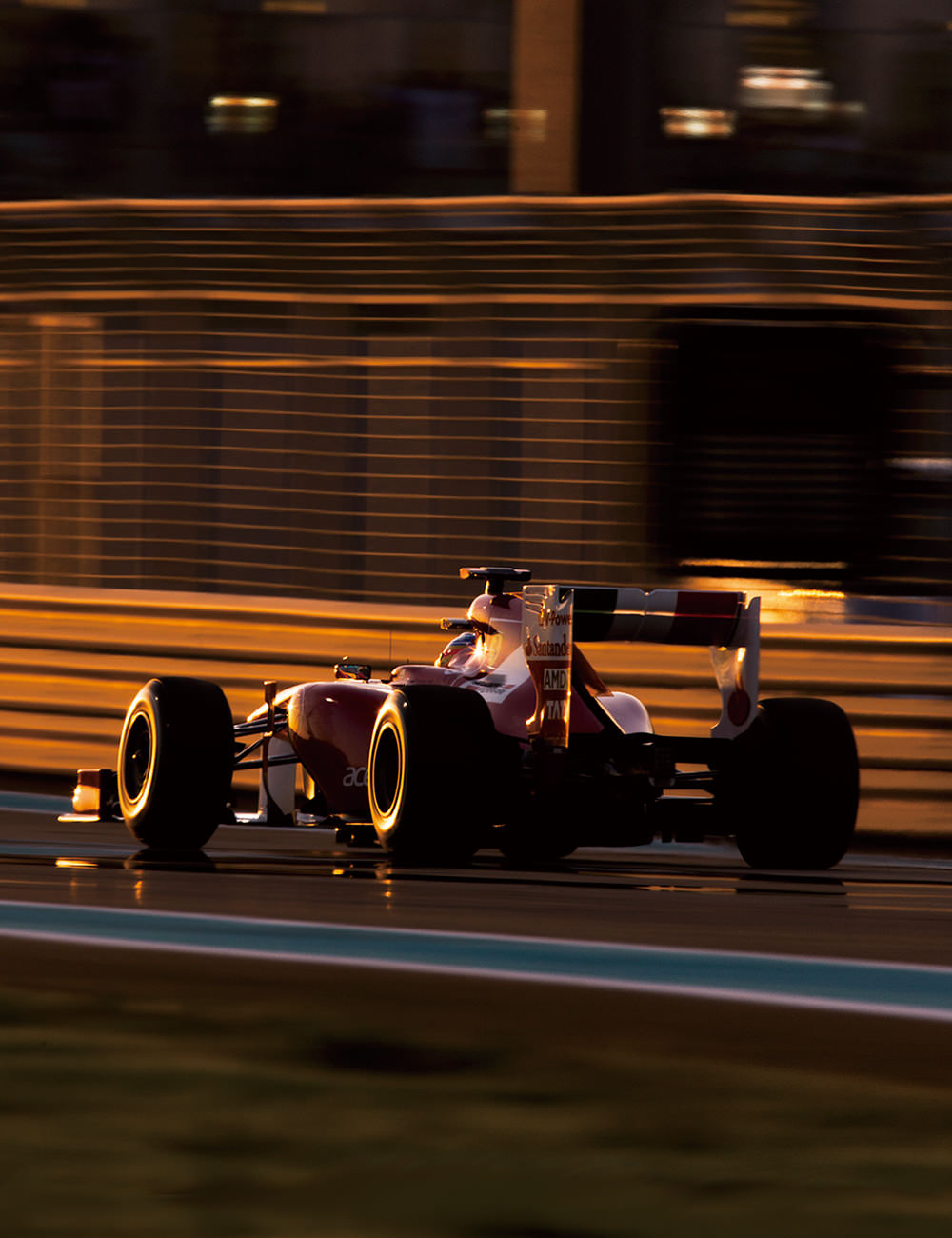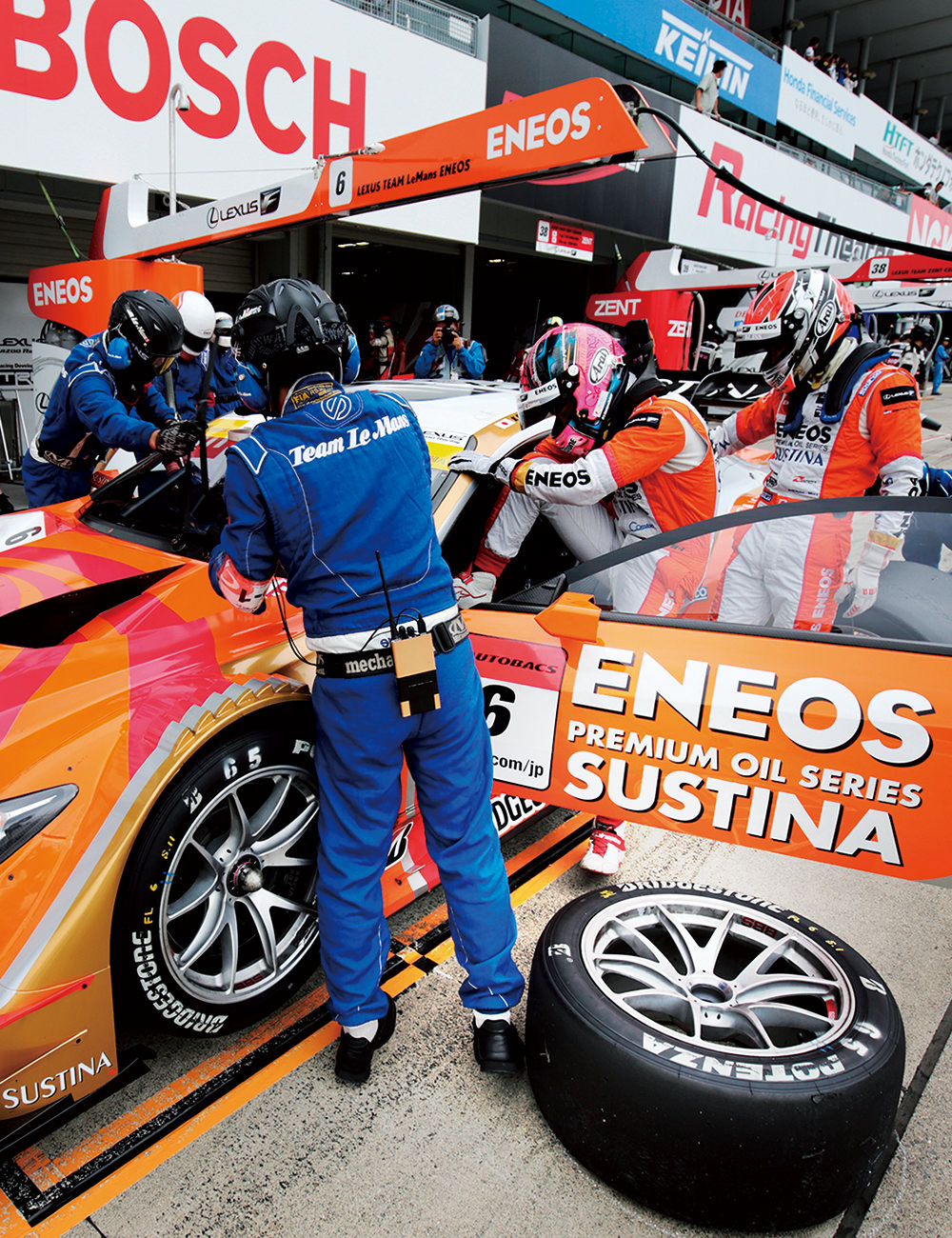 The same passion
and technology
define our racing and
road wheels
We develop and produce racing wheels that are exceptionally light, strong, and round and bear loads with superb balance. Wheels that will withstand the extreme conditions of the racetrack. We also believe that the fundamental requirements of a high-performance wheel are the same on the circuit and on the road. Moreover, we believe a wheel is truly outstanding only when it can demonstrate stability in extreme circumstances. Whether a BBS product is for the track or for the highway, the same artisans craft the wheel in the same factory using the same technologies. In developing racing wheels, we have gleaned a wealth of information and expertise, all of which informs the development and production of our road wheels for everyday use.
QUALITY
Quality
proven worldwide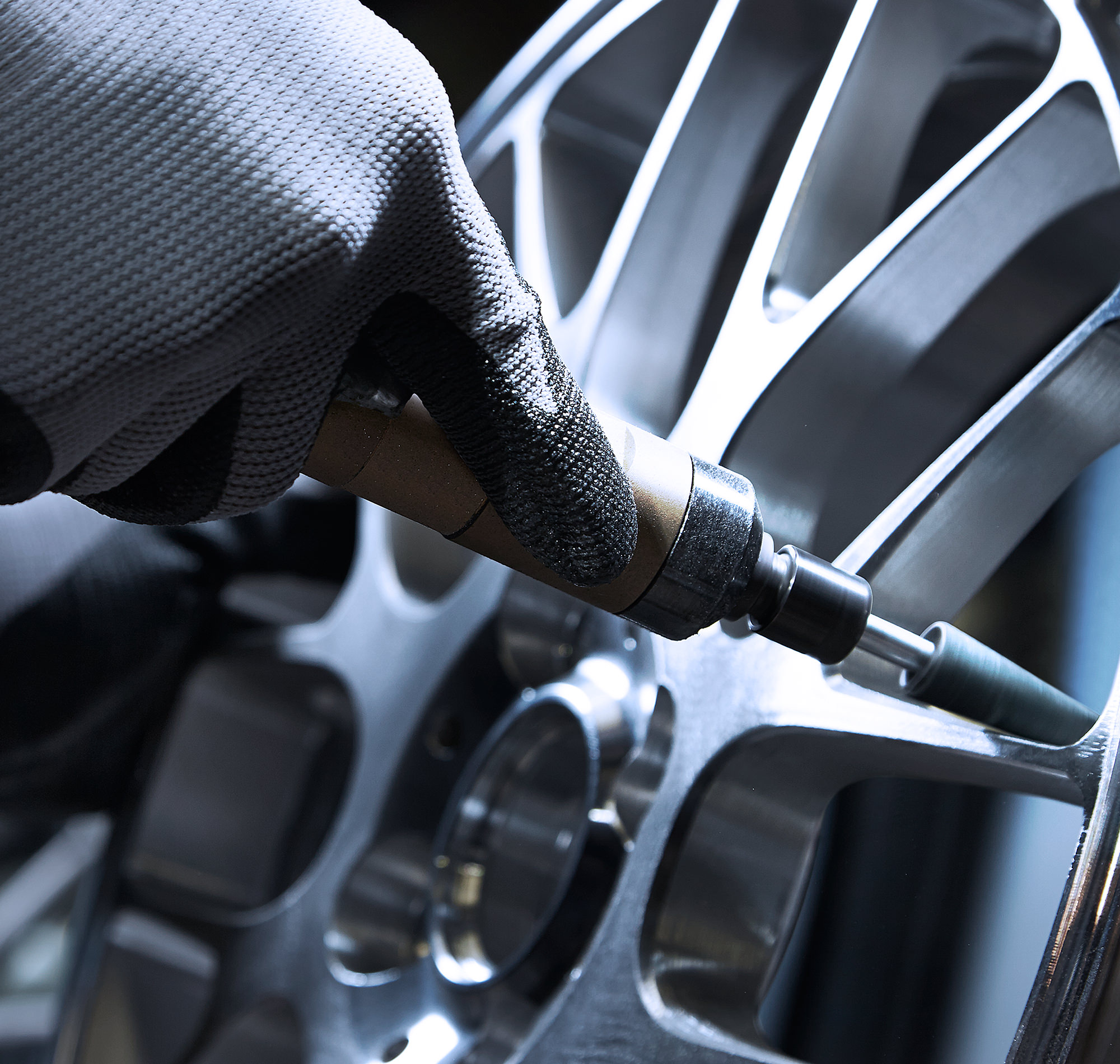 Supplying standard equipment wheels to automakers worldwide
Since wheels are crucial to safety performance, automotive manufacturers naturally have very strict quality standards for wheels. Moreover, each manufacturer has its own standard that varies widely from others. BBS is proud of its capacity to supply the major automakers wheels for use as standard equipment. BBS is selected year after year for good reason: performance experienced as functionality, reliability, and design, with all ensured by our proprietary forging process. In addition, we feed the knowledge we gain from supplying standard equipment wheels back into our R&D for racing and commercial wheels, always seeking to raise the level of our technology and quality.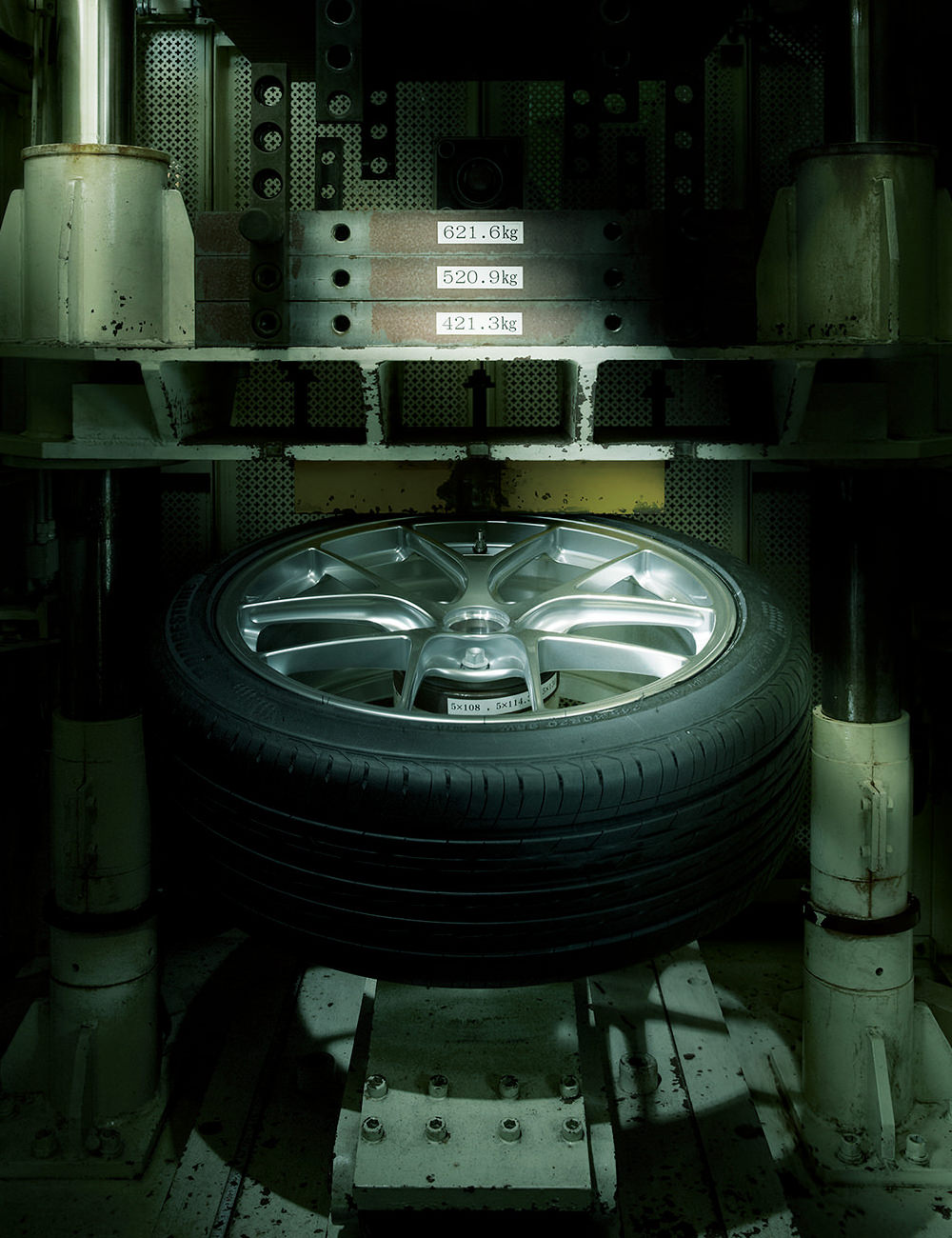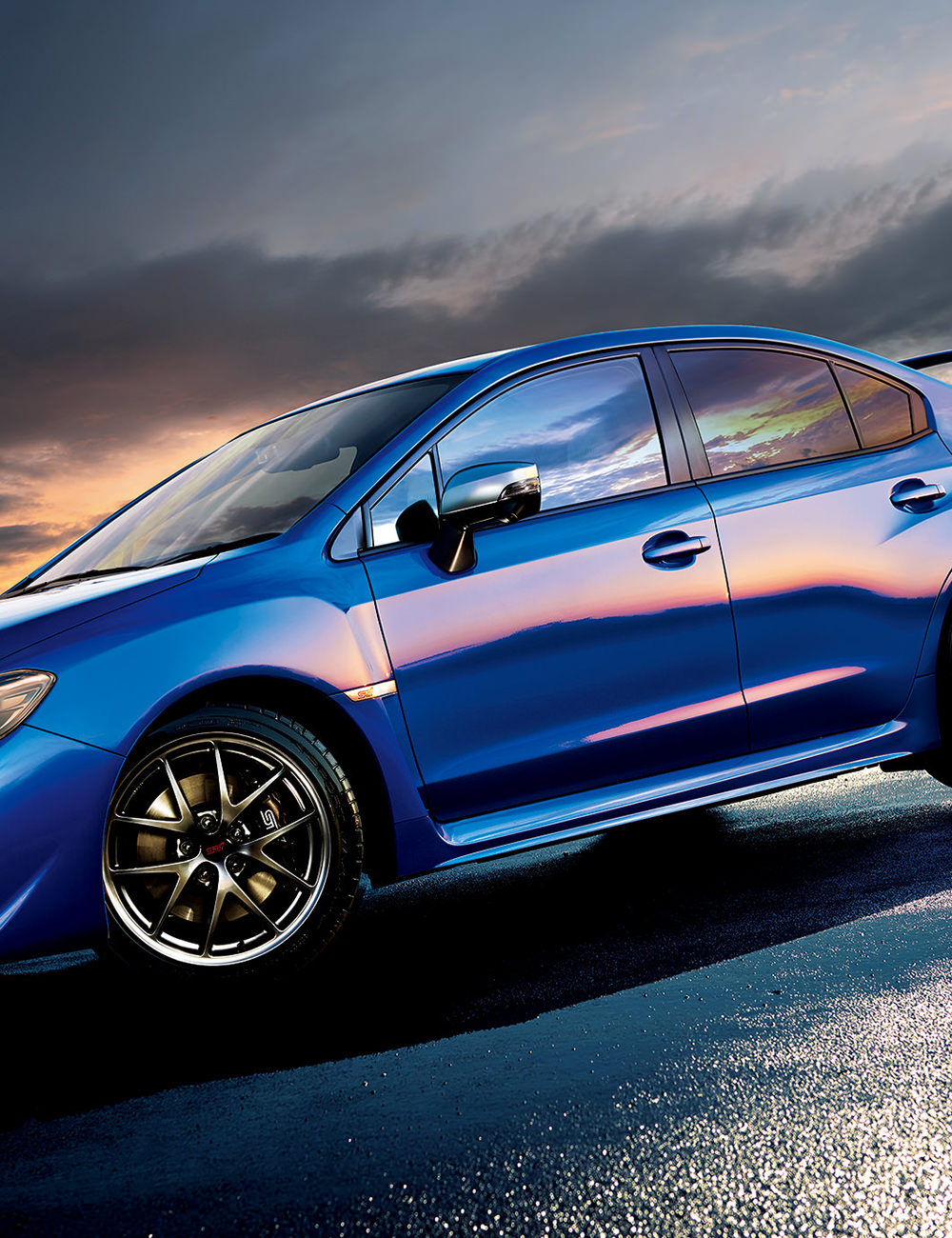 The key to perfection:
human eyes and hands
Our artisans meticulously inspect each and every wheel after it is die-forged and before it is painted. Allowing not even the tiniest burr or rough spot to escape their experienced eyes and hands, they personally hand-finish each wheel to our exacting standards. Moreover, it is not a team but a single artisan who concentrates on finishing an individual wheel, giving the work as much time as it requires. After all, in accordance with our vision of craftsmanship, we aim for perfection with everything we produce. We believe that, without technology, we cannot produce wheels, but with technology alone, we cannot produce perfect wheels. While we boast the world's most advanced equipment and high-precision production technologies, it is through our sharp senses and uncompromising judgment that we achieve world-leading quality.