VOICE 01
Automotive journalist
Yuko Iida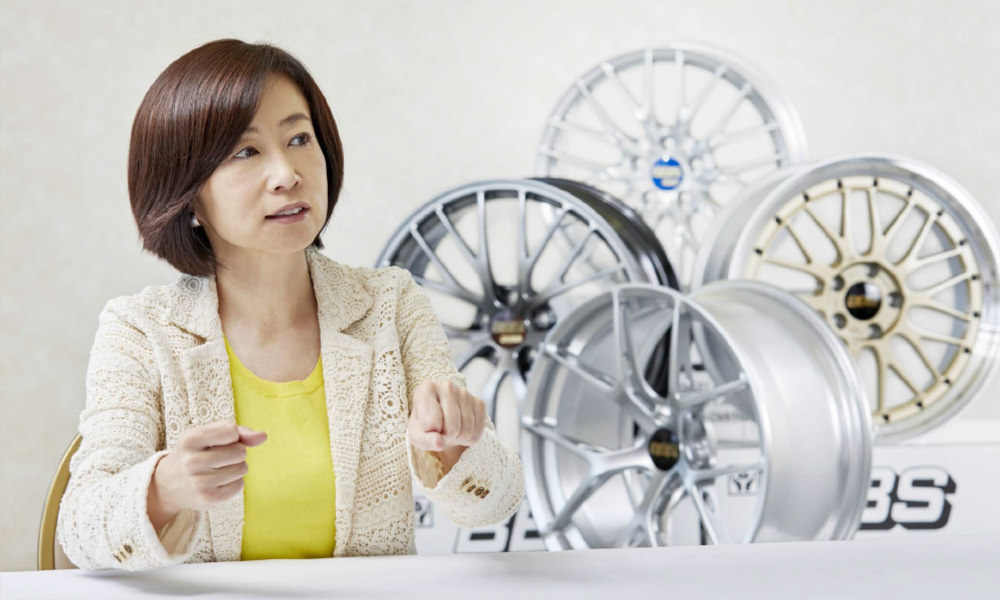 Manufacturing with human warmth
you can feel
You hear a creaking sound and see a lump of metal get crushed right before your eyes. The upper die rises, and the shape of the wheel appears below, wreathed in flames. The first time I visited the main factory of BBS in Takaoka, Toyama Prefecture, I saw an uncountable number of wheels in front of me—yet I also felt a special kind of human warmth. Pressing the material little by little, the operators were giving life to each wheel in a very gentle way. Though machines were performing the process itself, the way they moved was similar to that of craftspeople working manually. They seemed to be approaching their work with the attention to detail and passion of true artisans.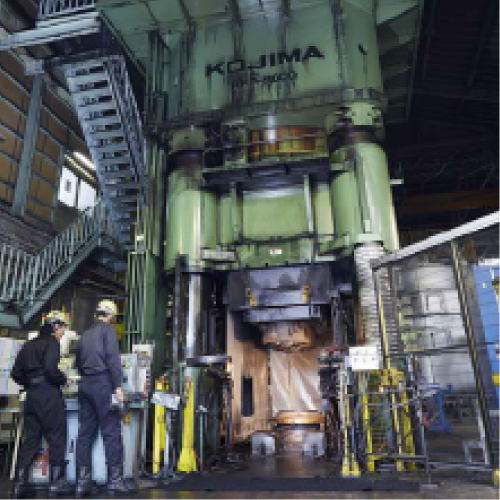 Determined to make only products of real quality. That's why BBS insists upon forging.
After my first tour of the BBS factory, I found myself naturally taking a greater interest in wheels. I looked for opportunities to experience BBS wheels for myself, and I was impressed again and again at how much lighter and more nimble they made the driving experience. Also, I came to see wheels not as something disposable but as accessories to be used for a lifetime. Forging metal brings out its toughness while enhancing its lightness and beauty. Born of an unrelenting pursuit of performance, the functional beauty of BBS wheels rejects all waste and excess. These appealing qualities could not exist without the forging process.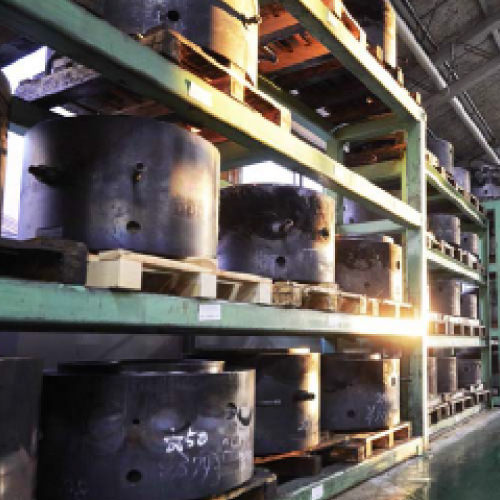 A spirit of inquiry that leads to quality.
Drivers can immediately feel the difference.
BBS's wheels are quite often compared to works of art. They are without a doubt truly refined accessories whose quality you can feel with your fingertips when you touch them. Experienced artisans carefully hand-finish each and every wheel, making sure even their unseen backs surfaces are beautiful. That's the level of quality they demand of themselves. In order for BBS to be BBS, it has to continue to exceed expectations in this way. Leveraging its unbeatable technologies, it has to keep finding completely new ways to add value to its wheels. I see my role as helping people see and understand the unique approach that BBS is taking to quality today.